LittleBigPlanet 3 - Content plans from Tokyo Game Show
Metal Gear Solid war eine der allerersten Erweiterungen für das erste LittleBigPlanet, deshalb schien es passend, ein paar brandneue Metal Gear Solid V: Ground Zeroes Kostüme für LBP3 zu entwickeln! Habt ihr je gedacht, dass ihr Sackboy und seine Freunde mal in solch coolen Kostümen sehen würdet?
Metal Gear Solid was one of the very first content packs that was released for the first LittleBigPlanet, so it seemed only fitting to bring you some brand new Metal Gear Solid: Ground Zeroes costumes for LBP3! Did you ever imagine you would see Sackboy and friends in such cool costumes?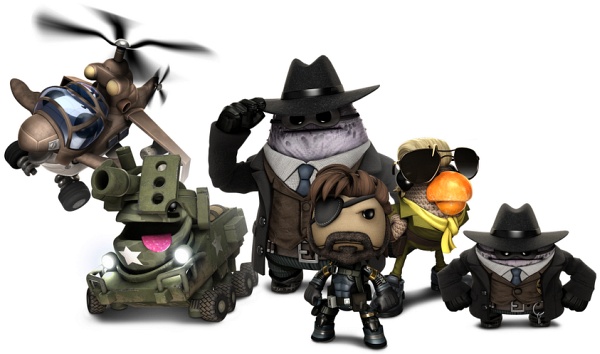 Sir Galahad hält Einzug mit einem ganz besonderen Kostüm nur für ihn!
Dieses Kostüm erscheint im Februar 2015, gerade rechtzeitig zur Veröffentlichung nächstes Jahr!
There will be Sir Galahad with a special costume just for him!
This costume will be arriving February 2015, just in time for the release next year!

Links
:
Playstation-Blog (EU) ->
Metal Gear Solid / The Order